INSOFTDEV Taxi Dispatch System is a worldwide complete solution for taxi businesses. Save time, reduce cost and take control with your own taxi dispatch software.
Our system enables customers to streamline their processes and manage the full life-cycle for client delivery on a global basis. The platform featuring important solutions for cloud based dispatch system, online booking, mobile apps for drivers and branded Uber like customers apps.
As standard, INSOFTDEV license includes 24/7 critical support and regular free dispatch software updates. For on demand extra features, we offers competitive rates for the development and delivery that can bring value to businesses in a rapidly changing market environment.
Intelligent Transportation System | Taxi Dispatch System
Smart2Car integrates 6 main features of Intelligent Transportation System / Taxi Dispatch System applications. They respond to challenges such as:
Demand -responsive transport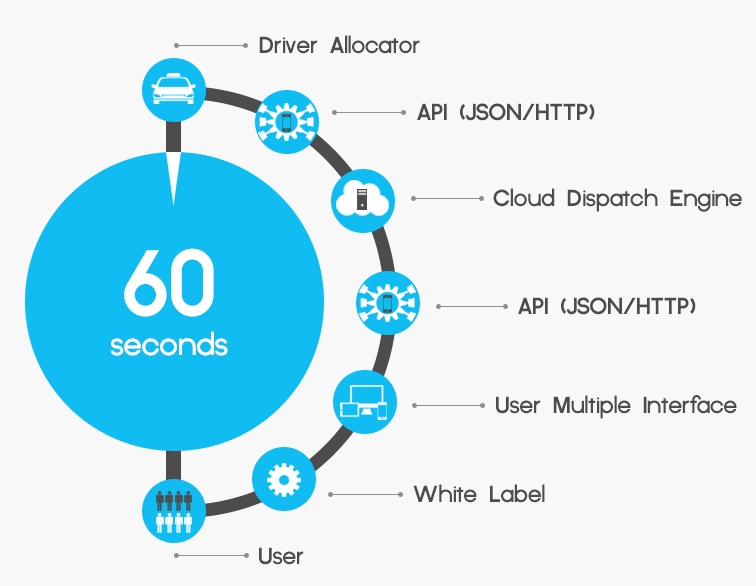 Passenger Mobile
Fully integrated with Taxi Dispatch System.
One click Bookings.
Track ongoing journeys on your map.
Rate your Driver and send Driver feedback.
11% of Bookings come through Mobile Applications.
In the car Solutions
Secured individual credentials for each driver.
Receive jobs from Automatic Dispatch and start straight away with only one button.
Job Screen – Receive passenger Details in real time, pickup/dropoff address, change the status of the jobs on a user friendly Application.
In-App Navigation.
My Jobs – allow your drivers to add jobs and get a price straight from the application.
$60 to $500 reduced costs – Our free Application is available on both App Store and Google Play.
Web-Booker
Easily embedded to your website.
38% of Bookings come through an Web-Booker.
Automatic pricing engine.
Accounts Dashboard.
Integrated online payment solutions.