Intelligent Transportation System
Strengthening the transport industry will direct to the overall enhancement of the economy efficiency.
Smart2Car is aligned with the current substantial growth in the interest of concretization of Smart Cities, to provide Smart Services, for the transport itself, the asset that most importantly influences the overall efficiency of a economy, and for citizens.
Smart2Car integrates 6 main features of Intelligent Transportation System applications. They respond to challenges such as: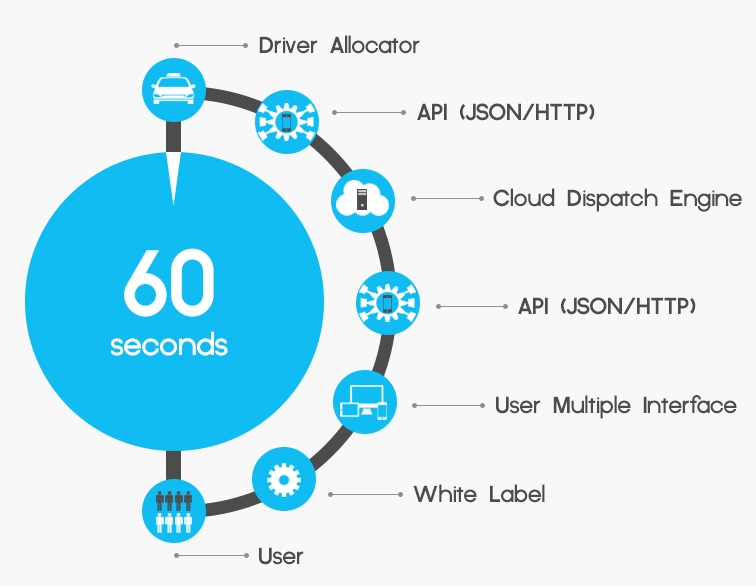 Passenger Mobile
Fully integrated with Smart2Car.
One click Bookings.
Track ongoing journeys on your map.
Rate your Driver and send Driver feedback.
11% of Bookings come through Mobile Applications.
In the car Solutions
Secured individual credentials for each driver.
Receive jobs from Automatic Dispatch and start straight away with only one button.
Job Screen – Receive passenger Details in real time, pickup/dropoff address, change the status of the jobs on a user friendly Application.
In-App Navigation.
My Jobs – allow your drivers to add jobs and get a price straight from the application.
$60 to $500 reduced costs – Our free Application is available on both App Store and Google Play.
Web-Booker
Easily embedded to your website.
38% of Bookings come through an Web-Booker.
Automatic pricing engine.
Accounts Dashboard.
Integrated online payment solutions.